Global Newscast:
******Note: I won't be updating this page much anymore. I'll just use this page for photos. Please look at the wiki located
here
for news updates. ******
Now working on: Sachi Patch
Pictures of Progress (Last Update - Jan 29 ):
What the......? Merone!?
Another CG Door Scene
Hinata's CG Door Scene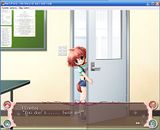 Final Translated Load & Save Menu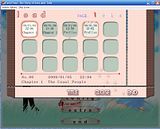 Dec 14: This next patch will cover all of chapter 1 (In other words, all of the story up to the intro movie). This will take a while to get out, but since I don't have to really worry about checkpoint routes, I'll be translating / editing this all the way.
My original plan was to translate the first half of Chapter 1, but I decided to do all of Chapter 1, because it ends on the introduction movie. Chapter 1 is considered as the first part of the game. The entire game has 4 Chapters.
A total of 518 kbs of script will be edited (out of ~2400 kbs)
Patch Releases:
Introduction Patch - OUT! Get them here:
http://www.megaupload.com/?d=08IXTMFC
http://www.sendspace.com/file/2qjue8
Changelog:
http://tsukuru.info/tlwiki/index.php?ti ... s_Progress
FAQ (Updated Dec 15):
Special Thanks: